A Very Brief History
of the Internet
The Internet is arguably the most democratic invention in history,
here is a brief walkthrough of its past to the present. Certain
complexities have been omitted for ease of comprehension.
Slowly drag the browser edge to begin.

This website is an interactive narrative controlled by the width of your browser.
Please start at maximum screen width and drag the right edge to the left to interact.
This site is designed for 1920x1200px displays, please use Cmd/Ctrl and +/- to optimize your viewing.
1958
DARPA
The Defense Advanced Research Projects Agency
(Originally ARPA) created by USA in response to
Soviet Sputnik 1 Satellite launch, which triggered
the Space Race.
1969
ARPANET
ARPANET created for communications, utilizing
packet switching technology. The very first
message was "lo" between UCLA and Stanford
nodes, crashing on the letter "g" of "login".
This would eventually evolve into the Internet
we know today.
1970
Mark 1 at NPL

United Kingdom
1971
Merit Network
1971
Merit Network
and Tymnet

United States
1973
CYCLADES

Italy
1974
Telenet

United States
Various other packet-switched networks arose
in the coming years. But the problem of joining
all the networks arose, leading to the development
of a unifying network protocol.
TCP/IP
A paper by the IEEE: "A Protocol for Packet Network
Intercommunication" describes the Transmission
Control Protocol and Internet Protocol which are
introduced late 1974, allowing completely
different networks to communicate with another.
The TCP/IP aka the Internet Protocol Suite is declared
the standard in 1982 by the Department of Defense
for military networking.
"Internet"
The term "Internet" is also coined at this time, used
as a shorthand for "Internetworking" in the paper:
Specification of Internet Transmission Control Program


NSFNET
Commercial ISPs
1986
1995
ARPANET was replaced by NSFNET, acting as the
major internet backbone. In turn it was replaced
by commercial Internet Service Providers in the
mid 90s. At the same time, the Internet was
slowly going global with CERN connecting in
1989, and Japan, Singapore and other countries
following in the coming years.
'92
HTML
'91
WWW
'99 IEEE
802.11b
Wireless
Three major innovations added fuel
to the growth of Internet adoption.
The World Wide Web was created to
allow one to access linked hypertext
documents with a web browser and synergized with HTML which enabled
the creation of webpages. Wireless
networking capability also permanent
-ly transformed the way we access
the web.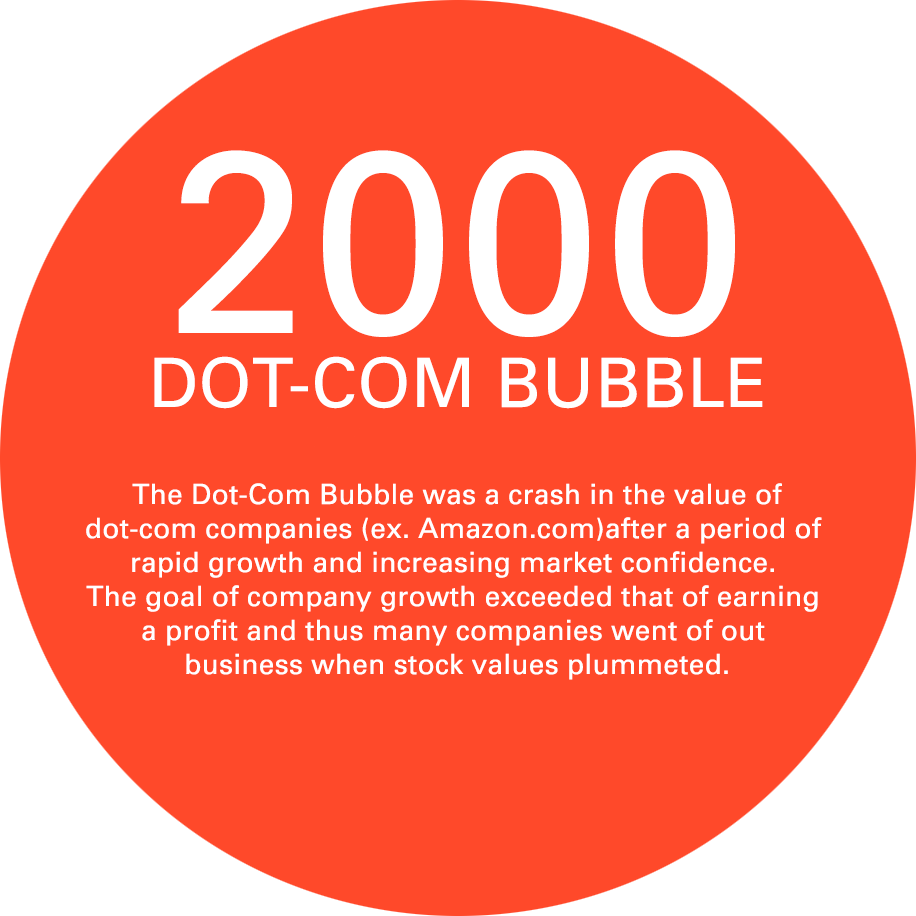 Noteable
Pre-2000
Companies